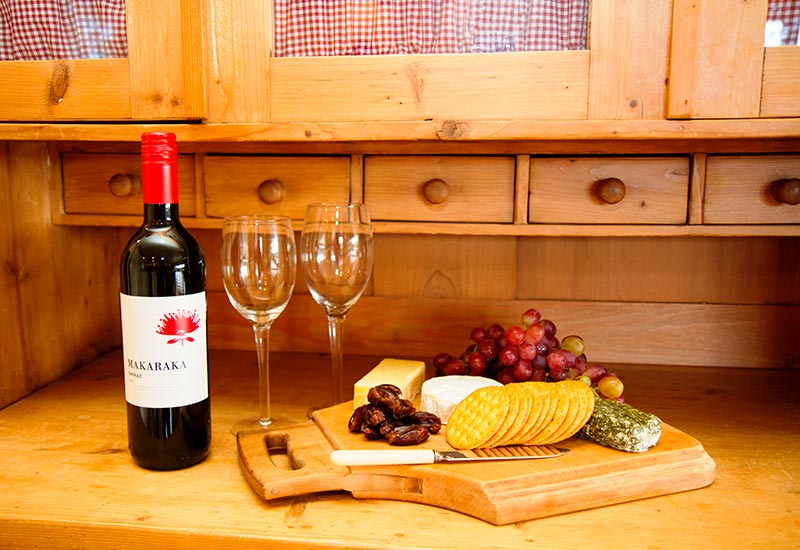 A Day Itinerary in Rotorua
Wake up to stunning views and a picturesque sunrise streaming into Blossom Cottage in the morning.
Delicious breakfast provisions are provided at the cottage and guests can also collect their own freshly laid hens' eggs from the henhouse. Sit outside on the spacious deck with your breakfast and enjoy the birdsong and neighbouring farm animals.
Set off nice and early and visit the National Kiwi Hatchery at Rainbow Springs and then Luge your way down the hill at Skyline. Guests can visit the free thermal areas in Rotorua at Kuirau Park, Government Gardens and Sulphur point, before visiting Te Puia and being educated on everything related to our fascinating Maori culture. Take your bikes on the world-famous tracks at Whakarewarewa Forest or the Redwoods.
Lunch can be enjoyed at the Arts Café, Capers, Artisan, or have a picnic at the lakefront before you drive south to stunning Wai-o-tapu or Waimungu thermal parks, just 25 minutes south of Rotorua city.
On the way home, enjoy a buffet dinner at Stratosphere Restaurant or Brook Bistro and, when back at Blossom Cottage, soak and relax in the hot tub, taking in the night sky's starry spectacle.