You can find many attractions within 15 minutes of Blossom Cottage. Take a walk or go white water rafting at Okere Falls and have lunch at the quirky Okere Falls Store.
Visit Hamurana Springs "dancing sands" or take a long walk beside Lake Rotorua in Hamurana, while admiring the lake views and Mokoia Island.
Close by are Mitai Maori Show, the Luge at Skyline and the highly-rated, award-winning Canopy Tours with ziplining through ancient native forest. Volcanic Wine Tasting at the top of the Skyline Gondola and the National Kiwi Hatchery at Rainbow Springs near Skyline and Wingspan Birds of Prey are also well worth a visit.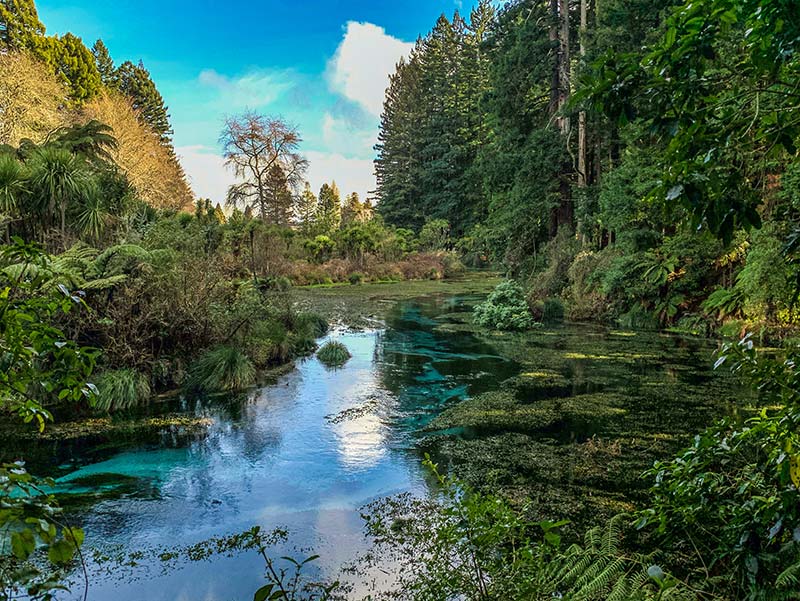 The Kokako Block walk in Kapukapu Road, with its beautiful forest and river, is a little hidden gem and a bit further away, but well worth a visit.
For all of your culinary cravings, Dynasti Café in Ngongotaha is just a 5-minute drive away and has a warm, village vibe. Also within a 15-minute drive is Stratosphere Buffet Restaurant, accessible by gondola, or Brook Bar and Bistro at 4 Barnard Road, next to the Best Western. This restaurant is understated, but has an amazing chef and wait staff and is not to be missed!