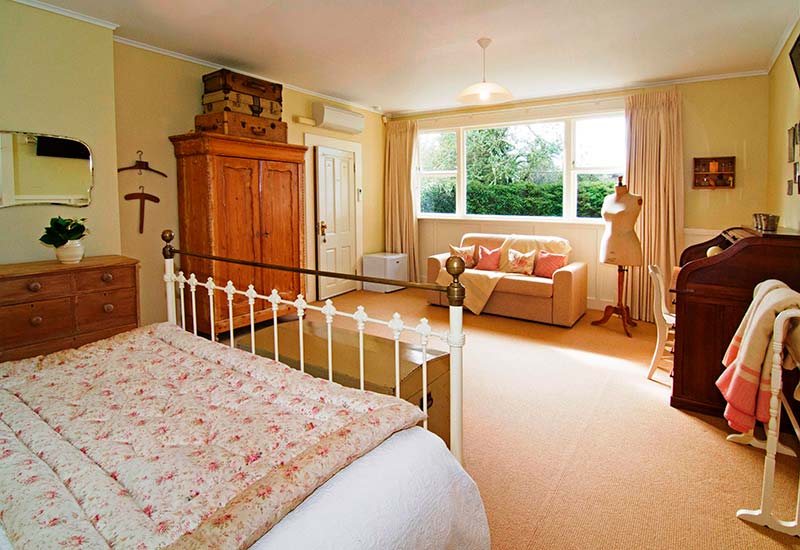 Blossom Cottage, Orchard Studio and the Vintage Room are ideal for romantic couples.
Soak in your own private hot tub at Blossom Cottage or in the Scandinavian sauna when at Orchard Studio and the Vintage Room. Enjoy the peace and quiet, country views and birdsong of New Zealand's native Kereru and Tui.
Be whisked away on a Volcanic Air Scenic flight above Rotorua or enjoy a romantic, private spa at the Polynesian Pools, Secret Spot in Rotorua or at Waikite Pools, just a 25 min drive south of Rotorua.
For lunch or dinner, there are many excellent options: If you are willing to drive 45 minutes to the Trading Post in Paengaroa, enjoy lunch in their romantic, secluded French garden or enjoy dinner for two in their boutique, quaint restaurant, with your spectacular dinner prepared by the Trading Post's very talented French chef. Take the Gondola up to the top of Stratosphere Buffet Restaurant and enjoy a romantic meal at a window table, taking in the views of Lake Rotorua, Mokoia Island and the city lights. Let the chefs at Matai Restaurant spoil you with their mouth-watering, exceptional offerings or, alternatively, visit Peppers on the Point for an evening of fine dining, stunning décor and lake views.
If you're in the mood, play a game of snooker at Peppers on the Point after dinner and then head back to your accommodation to take in the milky way while relaxing in the hot tub or soak away any sore muscles in your private Scandinavian sauna.